foodpanda for your teams
Drive your business forward, fuel results and enhance the workplace experience within budget. We've got it covered: hassle-free catering, meal planning, lunch programmes, late-night snacks, meetings and corporate events.
Employees & clients
Pre-order in advance to prepare for meetings or events. Group order from curated vendors and organize an event or that next summer party in one go.
Office managers
The foodpanda for business portal lets you manage allowance, update your team's access to programs, get greater visibility into your spending, and more.
Finance teams
Save time and avoid headaches with streamlined invoicing across your entire company. All orders are combined into monthly or bi-monthly payment summary.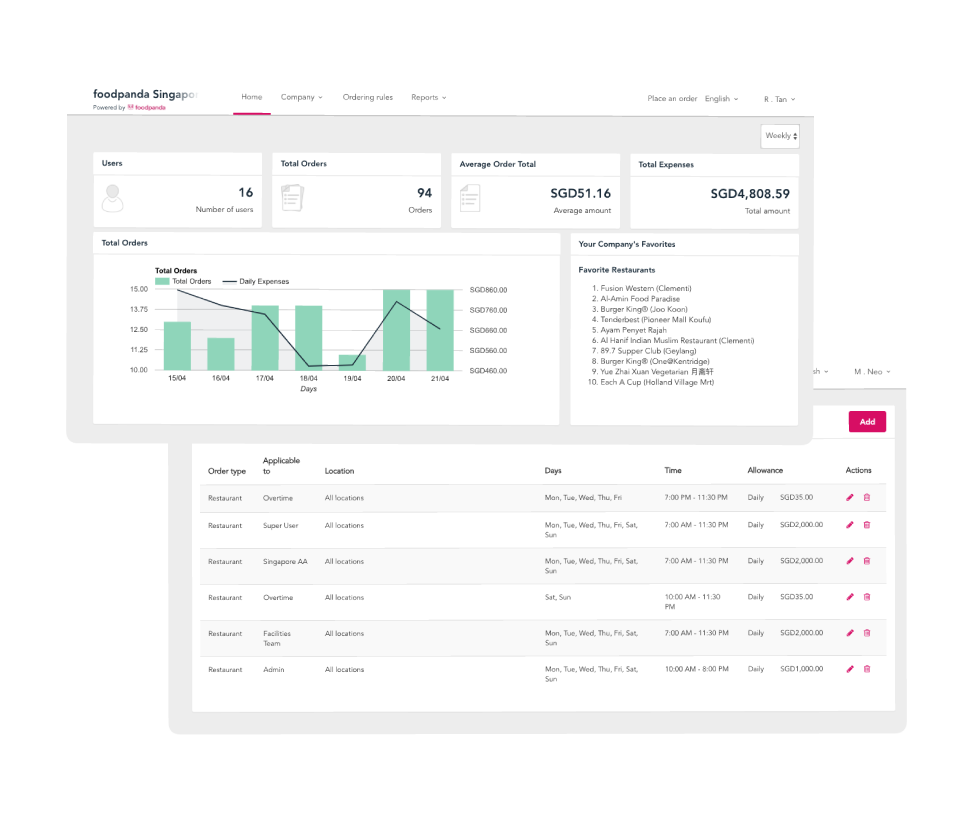 Complete control in one place
We designed the foodpanda for business portal to fit your business needs. Simplify every process involved, get full visibility on orders and expenses.
Set allowance limits based on day, time, location, service
Easy employee management, onboarding, and compliance
Streamlined monthly or bi-monthly invoicing
Pre-orders up to 14 days in advance
Dedicated account manager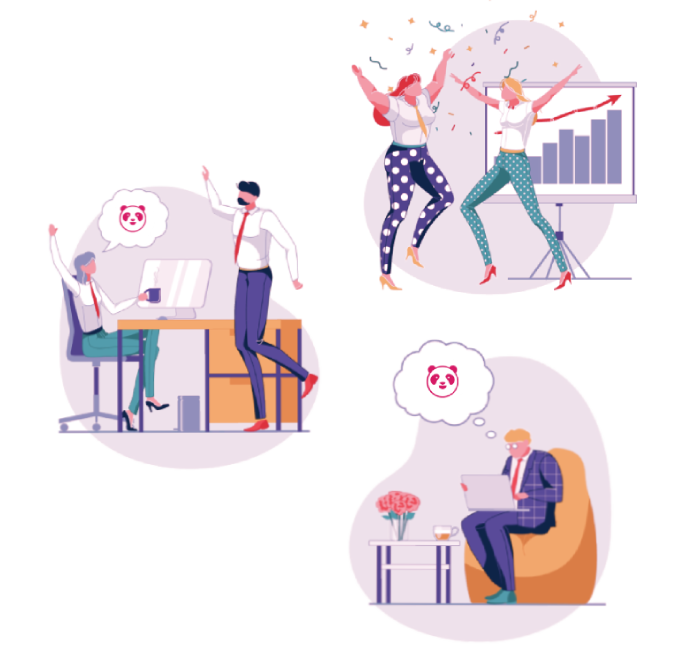 A better workplace, powered by food
It's more than just food. Gain access to exclusive menus and discounts to build connections and enhance overall workplace experiences.
Improve employee satisfaction and retention
Encourage cohesion and cooperation
Increase team productivity and morale
Access to exclusive corporate menus and discounts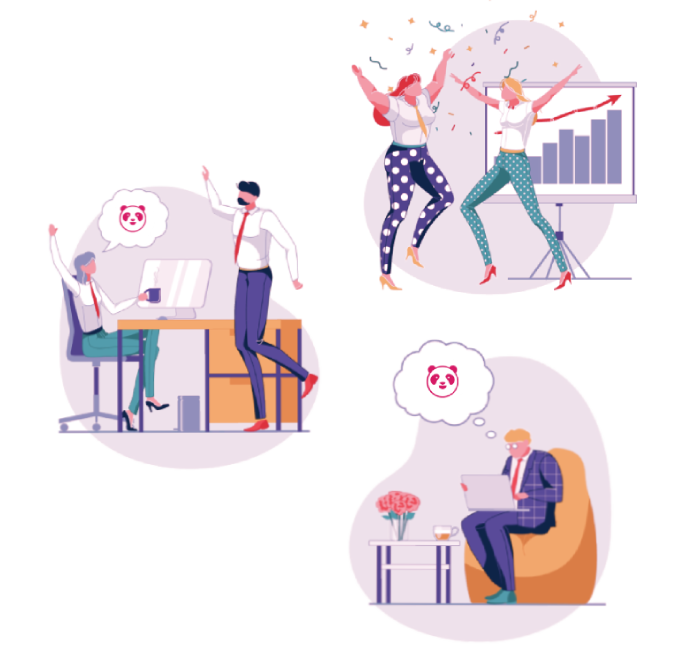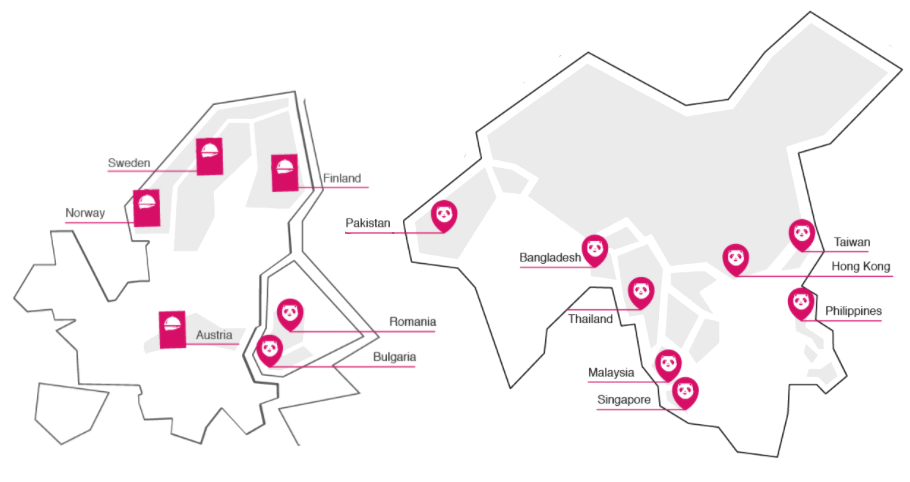 Don't take our word for it
foodpanda for business is available in 14 countries worldwide, serving more than 50,000 users in 3,000 companies. Here's what our clients say:
Workplace experience
With this foodpanda for business, we know our team can enjoy healthy and interesting meals delivered without having to rush out of the office to grab food. They can spend time eating together, which improved the workplace experience.
Effortless for any companies
foodpanda made it so easy for us to manage a corporate meal solution for our 2,000 employees. Food brings our team together in a natural way. Our team appreciates that we've made the service available.
Corporate occasions
We use foodpanda for business for individual meals, lunch meetings and even large townhall events. With exclusive discounts, dedicated support and large variety of vendors, ordering food has never been so easy!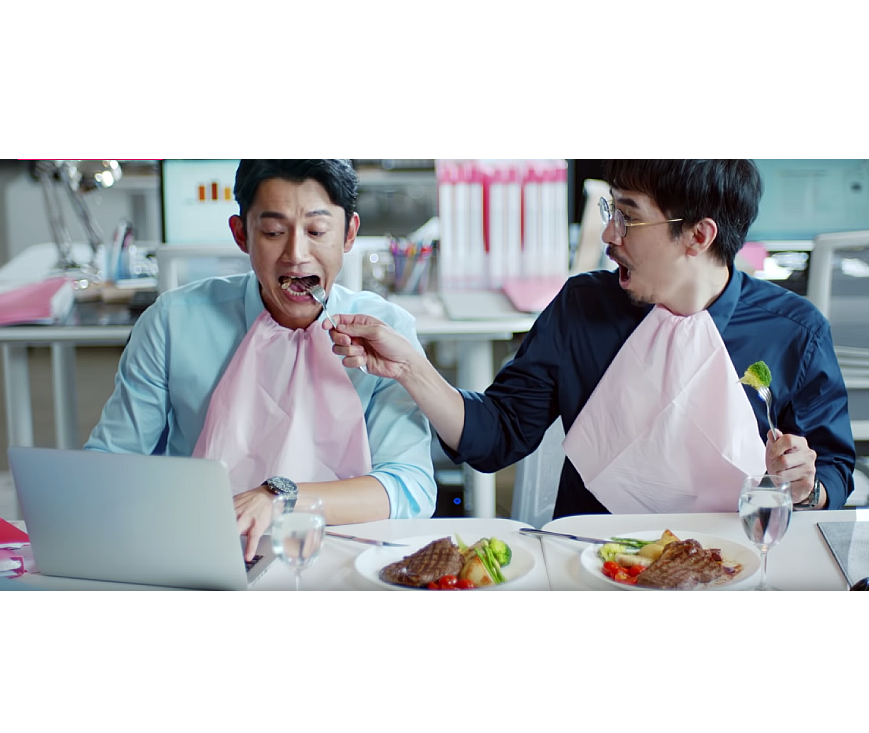 Frequently asked questions
Got questions? Great, here's what you need to know before we get started.
Is the platform free to use?

Absolutely. There are no additional charges or hidden fees. Your company is only billed when you order food using credits.

What are the benefits

Other than getting access to exclusive vendors, menus and discounts, our platform helps you manage a comprehensive corporate meal program at ease!

Is my employee data safe?

Data security is our top priority. That's why we are proud to count some of the most prestigious banks and consultancies among our clients.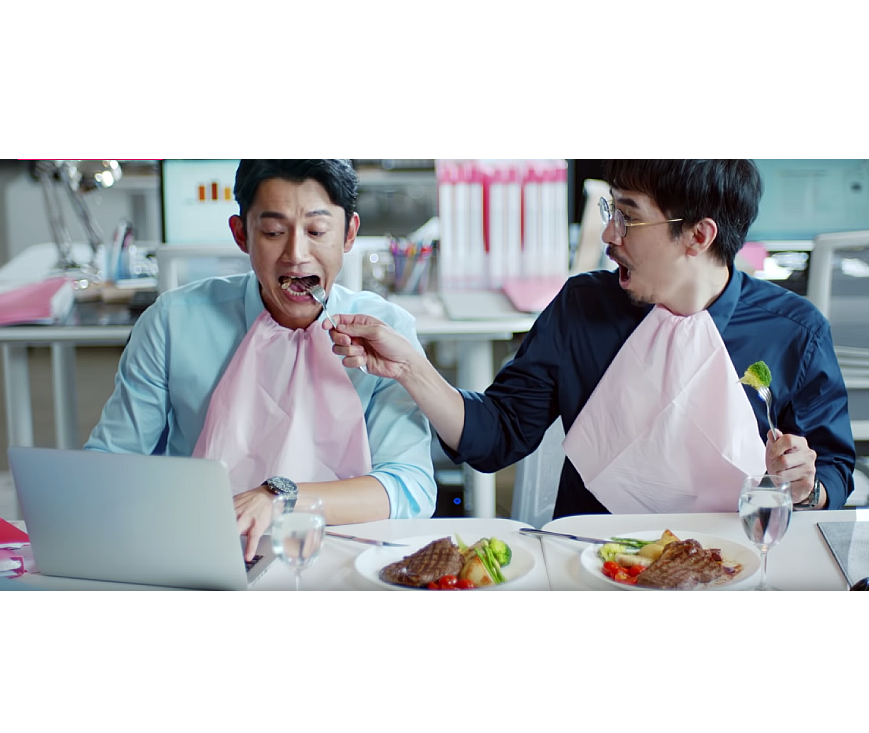 Sign up for foodpanda for business
Let your employees focus on what's important. We'll take care of the food they love.
Try our easy, flexible corporate food delivery service today.